Whether you're in the planning stages of your Salt Lake getaway or you're already here visiting, our free Tourism and Trip Planner is where you'll find guides to events, restaurants, hotels, discounts, things to do, insider tips and much more.

Start with letting us show you some of our nicest Salt Lake bars. Our goal is to make your visit more enjoyable by providing updated information.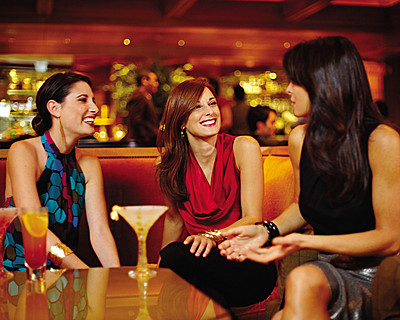 Salt Lake City has many bars and hot spots offer up great lunch options, appetizers, dinner, national and local micro-brewed beers, cocktails, sports and entertainment options. Choose from local joints, sports bars, after work relaxing pubs, piano bars, pool halls or live-music. Whether it be rock, jazz, blues, country western or even karaoke nights, "Salt Lake's got it going on". Here are some of our best!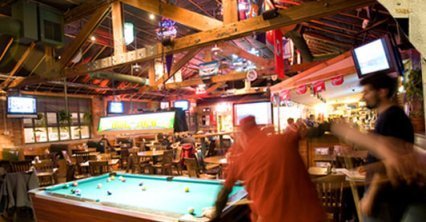 Fiddler's Elbow - A Sports Bar With An Incredible Menu
Craving comfort food? This American roadhouse serves what you're looking for in a casual, comfortable atmosphere. The menu offers up the comforts of home and tasty bar food, like the artichoke dip and nacho platter. Seasonal specials such as steamers and a pulled pork sandwich round things off. Pool tables, dart boards, City Weekly's "Best Comfort Food," 32 of Utah's best microbrews on tap. 10' by 6' high definition screen plus 24 additional TVs.
1/2 Price Appetizers on Wednesdays Between 3 & 6pm
Location: 1063 East 2100 South Highland Drive. - Phone: 801.463.9393
Website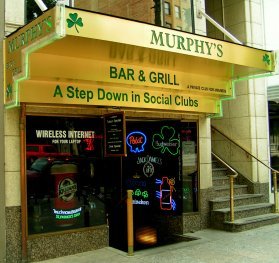 Murphy's Bar & Grill
If you're staying downtown, close to all the major hotels is a small place called "MURPHY'S". Not only is it the only place to be seen on St. Paddy's Day, but it's a neighborhood bar with great food, sports viewing and friendly servers. You will feel very comfortable there having a few toddies, chatting with our locals, etc.
Location: 160 South Main Street. - Phone: 801.359.7271
Website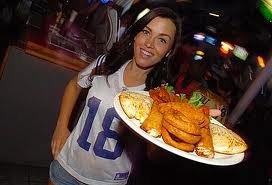 Lumpys - The Original
About 15 minutes south of downtown @ 3000 South and Highland Drive is "Lumpys". It is one of our favorite bars for many reasons. Sports, pool, great food, dancing, live bands and karaoke. Monday nights play Texas Holdem for free.
1/2 Price Appetizers on Wednesdays and during Utah Jazz games. Free Coupon
Location: 3000 South Highland Drive. (1300 East) - Phone: 801.484.5597
Website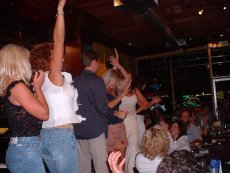 The Tavernacle
Just walking distance from the heart of downtown is Salt Lake's Premiere Dueling Piano Bar. Located conveniently downtown, you will be able to be a part of the interactive live piano show. Karaoke on Sunday & Tuesday nights.
Location: 201 East 300 South. - Phone: 801.519.8900
Website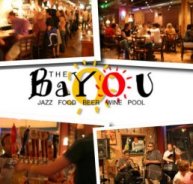 The Bayou
A wonderful downtown Salt Lake restaurant and bar offering over 200 beers from around the world. The Bayou is referred to by our locals as "Beervanna". Hard-to-find and rare beers all within an upscale setting, with live jazz on Thursday, Friday and Saturday nights. It is also a restaurant that serves hefty portions of Cajun cuisine like jambalaya, deep-fried catfish and many other Southern delights.
Location: 645 South State Street. - Phone: 801.961.8400
Website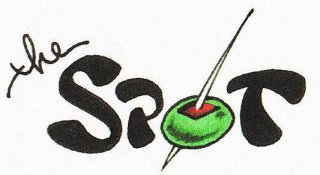 The Spot, downtown Salt Lake City
This bar "rocks" because they have low drink prices, an incredible sound system, and they have 4 pool tables in both tan and red felt. Also, the new Golden Tee is the best game of its kind in the last decade.
Location: 870 South Main Street. - Phone: 801.355.7768
Website



Where To Sing Karaoke Throughout Salt Lake City

Live Music in Salt Lake City

Sports Bars in Salt Lake City

Salt Lake City Pool Halls & Billiards



Getting A Job As A Bartender Or Server In Utah?....Important Info As Required By The State Of Utah. For information about the Utah requirements for servers of alcohol, click on Smart-Utah. This web site contains a class schedule and other valuable information.




Site Features, Our Menu



Common Questions Answered

Salt Lake City Photos

Genealogy Research

LDS Mormon Attractions & Sites

Sightseeing Tours

Attractions & Sites

Free Visitor Coupons

Free Moving Packages

Relocation Guidebook

Our Strange Liquor Laws

Salt Lake City Maps

What To See & Do in Salt Lake

Salt Lake Bars & Sports

Salt Lake City Restaurants


Salt Lake Lodging Options



Salt Lake City Hotels

Bed & Breakfast Lodging

Temporary Housing

Salt Lake City Ski Lodging

Free Lodging Brochures & Info


Salt Lake Transportation, Taxis, UBER, Shuttles



Car Rentals, Shuttles, UBER


Summertime in Utah, What to See and Do



Utah Golf Courses, The Best To Play

Things To See & Visit Throughout Salt Lake City

Riding Horses

Hiking / Climbing / Camping / Fishing / Boating / Parks

Kennecott Copper Mine

Utah's State Parks

Utah's National Parks

Utah Olympic Speedskating Oval in Salt Lake City

Renting Motorcycles In Utah

Taste of Salt Lake's Downtown Dining


Southern Utah, Our National Parks



Utah's State Parks

Utah's National Parks


Visit Park City Utah



Park City Lodging, Vacation Rentals, Condos

Park City Hotels

Park City Luxury Hotels

Utah Olympic Park

Free Lodging Brochures & Info

Park City Tourism Visitor Info


Utah Winters



Utah Ski Resorts

Daily Ski Report & Discount Lift Tickets

Alta & Snowbird Vicinity Ski Lodging

Ski Salt Lake's Official Website

Park City Vacation Lodging

Driving Instructions To Utah's Ski Resorts

By Email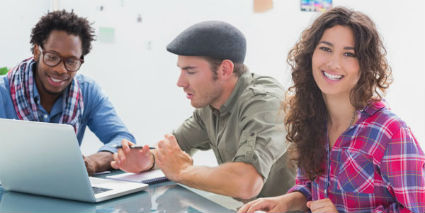 Welcome to Visit Utah

Visit Utah's on-line version of our Utah guide was created to bring you the best that Utah has to offer - reviews, tips, discounts and coupons on hotels, condos, golf, restaurants, activities and attractions, all with one goal in mind, to get you the latest information for your upcoming visit to Utah.



Views



Utah's HTA - Utah Hospitality & Tourism Association
Publisher of the Visit Utah.org 2019 Travel Planner
© Copyright 1998 - 2019. All Rights Reserved.