Whether you're in the planning stages of your Salt Lake getaway or you're already here visiting, our free Tourism and Trip Planner is where you'll find guides to events, restaurants, hotels, discounts, things to do, insider tips and much more.

Start with letting us explain how you can get temporary housing in Salt Lake City. Our goal is to make your visit more enjoyable by providing updated information.





Temporary Housing In Salt Lake City





Hotels in Salt Lake City that offer Discounted Nightly and Weekly Rates for Temporary Lodging for 2 to 60 Nights. You can request to have free information and Hot Deals/Offers/Coupons mailed to you for free. You just have to ask us. With your request, please make sure you include your correct mailing address, if you want them mailed to you. Don't worry, you will not be put on any email lists, sent spam, nor added to any other list or service to harass you. Click on this email link bobutah@gmail.com and simply request that the free Utah temporary lodging / extended stay info be sent to you.








Common Questions Answered

Salt Lake City Photos

Genealogy Research

LDS Mormon Attractions & Sites

Sightseeing Tours

Attractions & Sites

Free Visitor Coupons

Free Moving Packages

Temporary Housing

Relocation Guidebook

Our Strange Liquor Laws

Salt Lake City Maps

What To See & Do in Salt Lake

Salt Lake Bars & Sports

Salt Lake City Restaurants


__ Salt Lake Lodging Options __



Salt Lake City Hotels

Bed & Breakfast Lodging

Salt Lake City Ski Lodging

Free Lodging Brochures & Info


__ Transportation - Taxis, Car Rentals, Shuttles __



Car Rentals & Shuttles


__ Summertime in Utah __



Utah Golf Courses, The Best To Play

Things To See & Visit Throughout Salt Lake City

Riding Horses

Hiking / Climbing / Camping / Fishing / Boating / Parks

Kennecott Copper Mine

Utah's State Parks

Utah's National Parks

Utah Olympic Speedskating Oval in Salt Lake City

Renting Motorcycles In Utah

Taste of Salt Lake's Downtown Dining


__ Southern Utah __



Utah's State Parks

Utah's National Parks


__ Visit Park City __



Park City Lodging, Vacation Rentals, Condos

Park City Hotels

Park City Luxury Hotels

Utah Olympic Park

Free Lodging Brochures & Info

Park City Tourism Visitor Info


__ Utah Winters __



Utah Ski Resorts

Daily Ski Report & Discount Lift Tickets

Alta & Snowbird Vicinity Ski Lodging

Ski Salt Lake's Official Website

Park City Vacation Lodging

Driving Instructions To Utah's Ski Resorts

By Email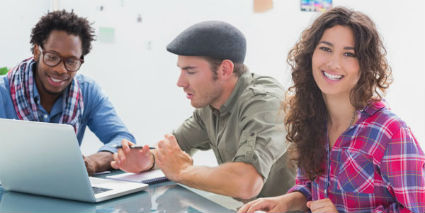 Welcome to Visit Utah

Visit Utah's on-line version of our Utah guide was created to bring you the best that Utah has to offer - reviews, tips, discounts and coupons on hotels, condos, golf, restaurants, activities and attractions, all with one goal in mind, to get you the latest information for your upcoming visit to Utah.



Views



Utah's HTA - Utah Hospitality & Tourism Association, Publisher of the Visit Utah.org 2019 Travel Planner
© Copyright 1998 - 2019. All Rights Reserved.